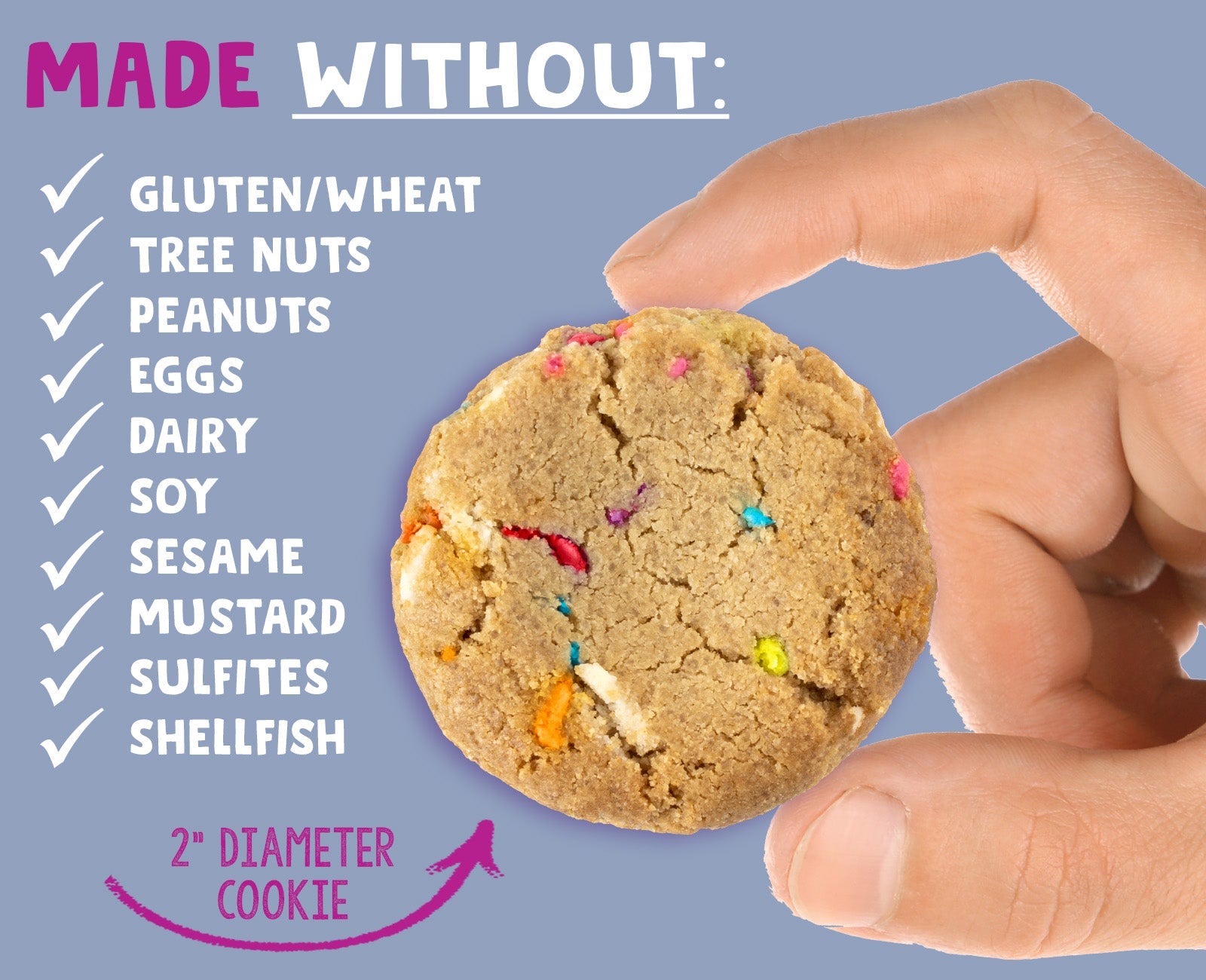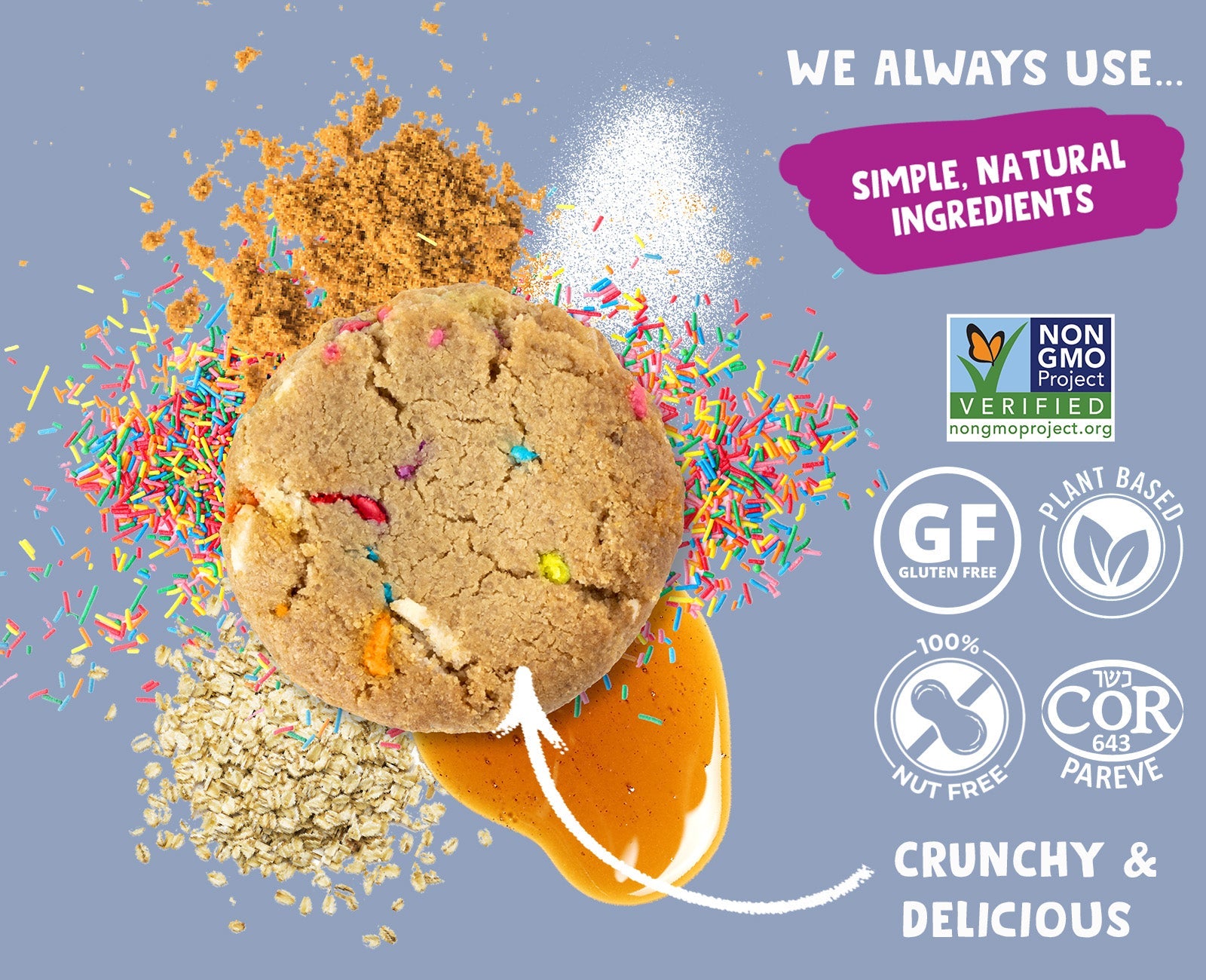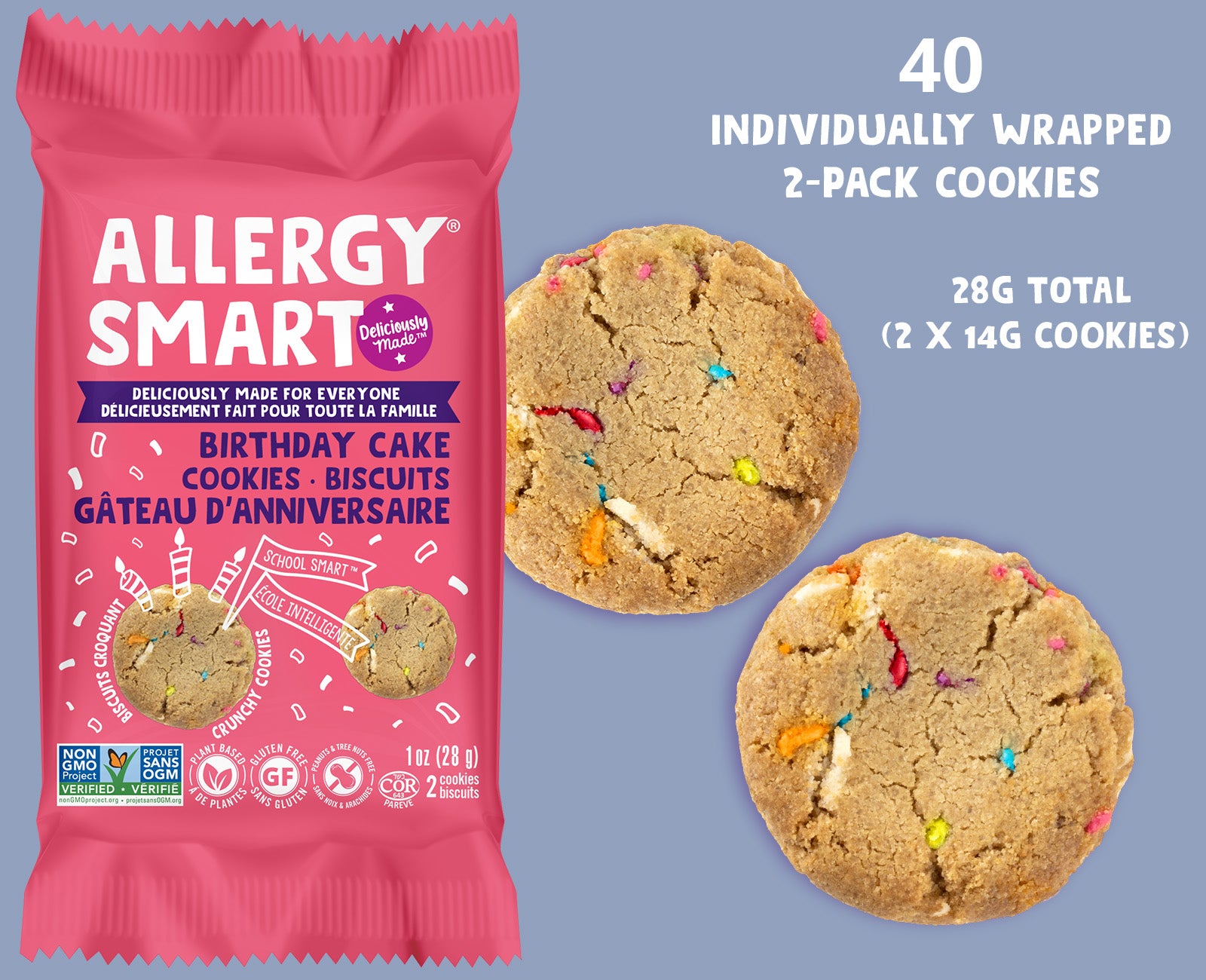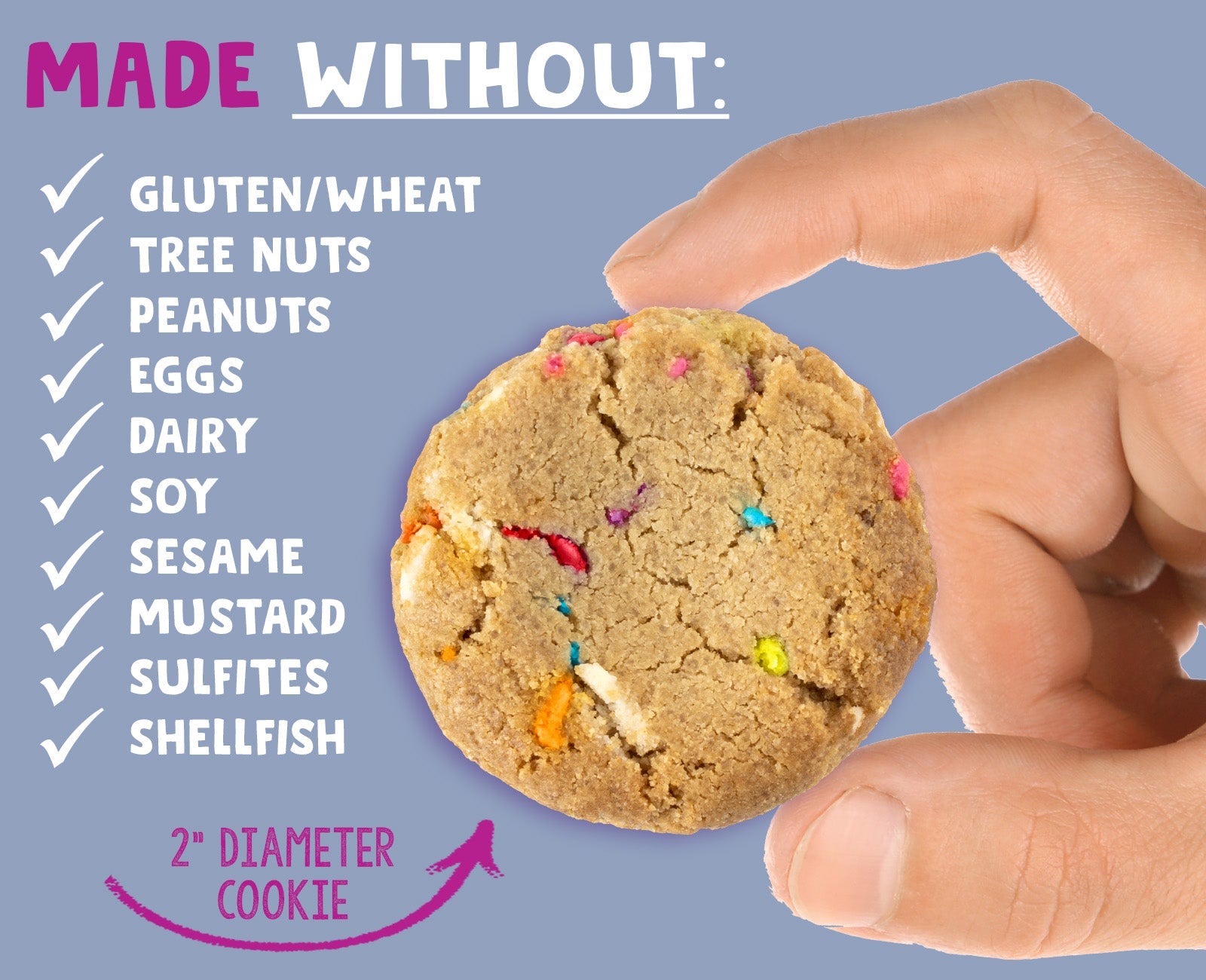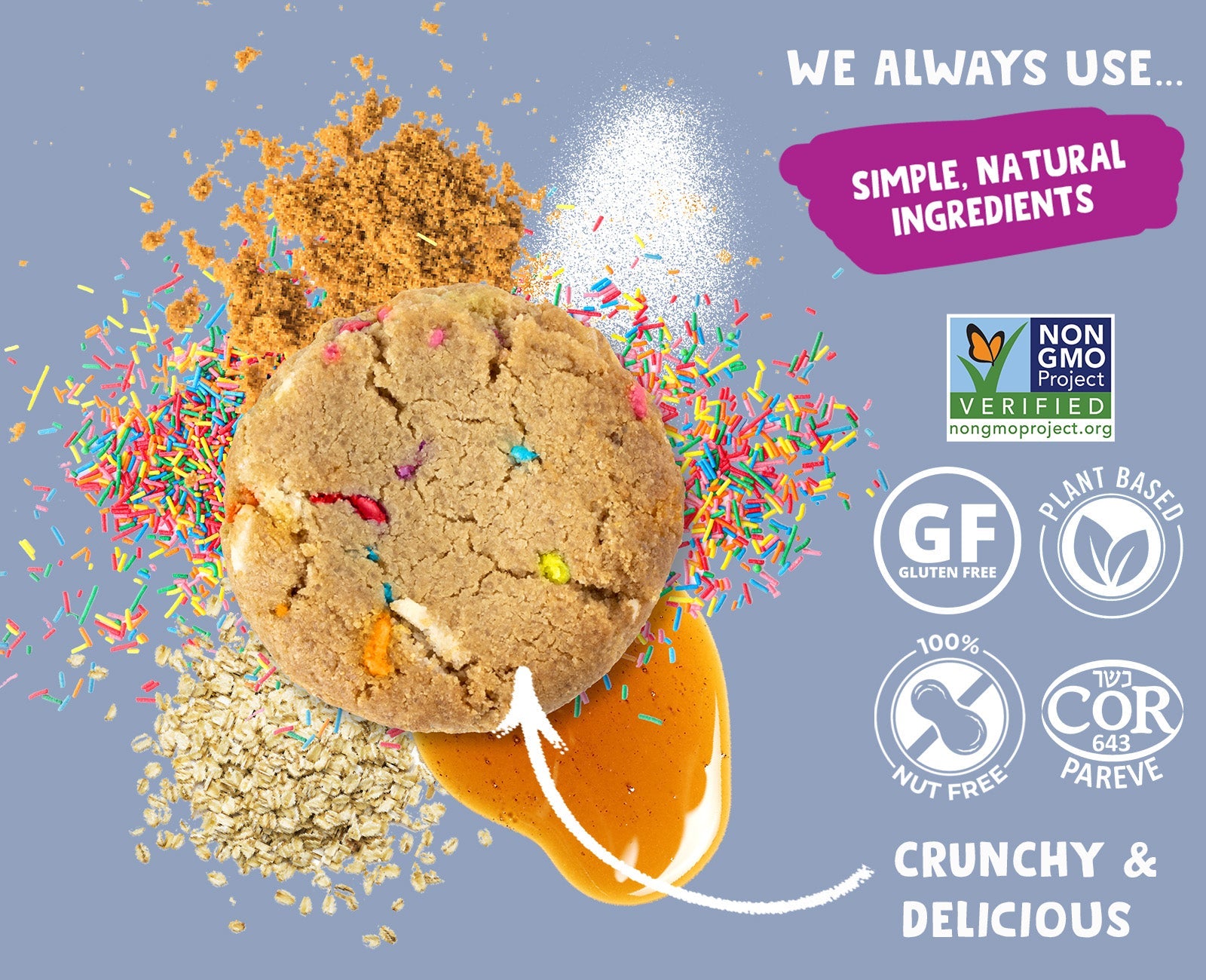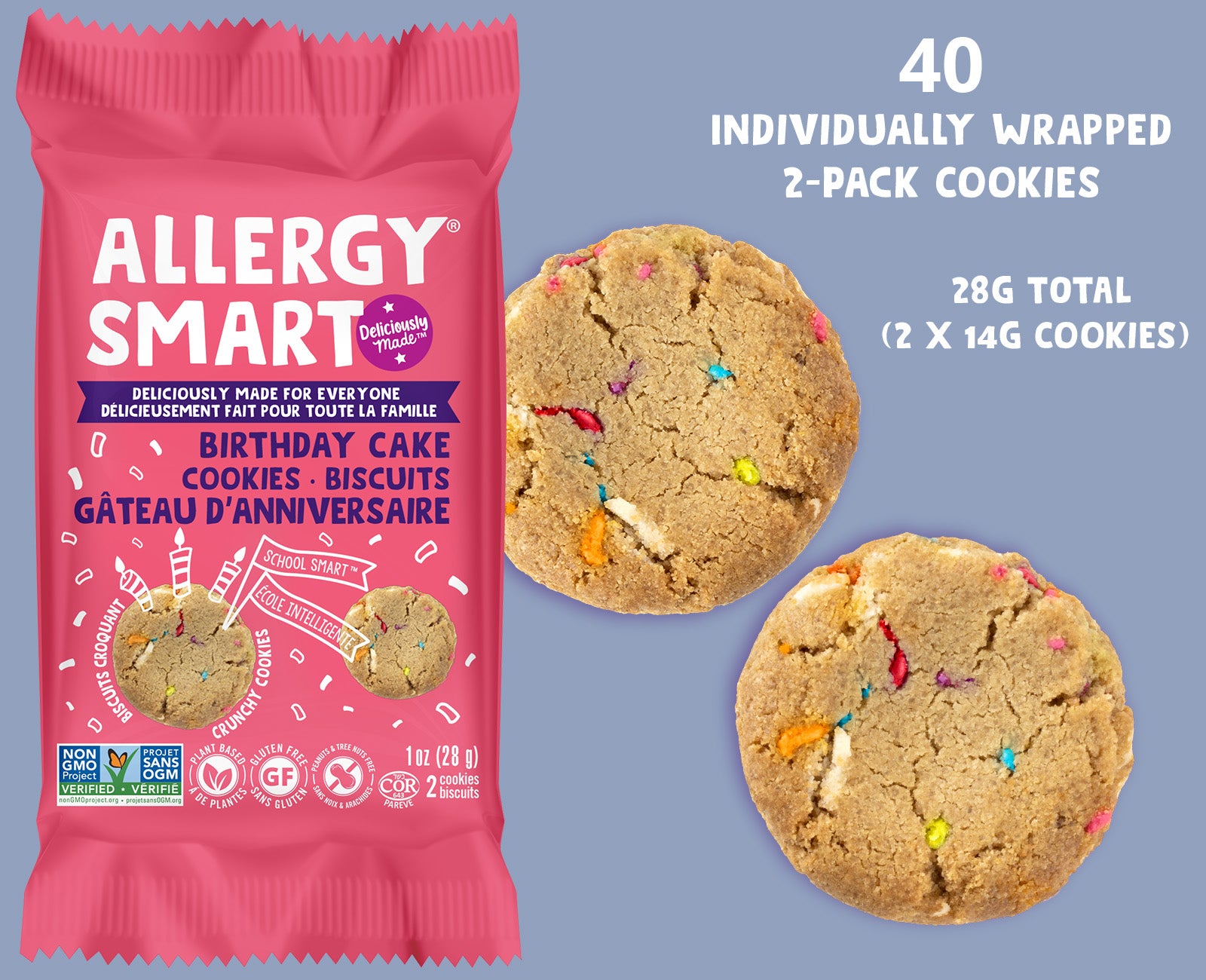 Birthday Cake Cookies | 40 Individually Wrapped 2-Pack Cookies
$34.99
Write a Review
ALLERGY SMART & SAFE FOR SCHOOL: We bake our yummy cookies in a top 10 allergen-free facility. Pack them with confidence knowing our inclusive snacks can be enjoyed anywhere!

INDIVIDUALLY WRAPPED: Each single serve (1oz) pack contains 2 delicious cookies. Individually wrapped to ensure freshness & protect against cross contact from our facility right to you!

WE DON'T COMPROMISE ON TASTE: We've worked tirelessly to make our cookies the world's best tasting, allergy-friendly snacks. While other allergy-safe snacks lack true cookie taste and texture, ours are the real thing!

ALL NATURAL & NON-GMO CERTIFIED: Our vegan sweets are all natural & non GMO with organic ingredients. They check off the whole list of allergens parents must be aware of plus we don't use any fillers or preservatives.
you might also be hungry for
Growing up a Vegan with tons of additional food sensitives in the 90s, it was very tough to find snack options that I was able to eat and would satisfy my cravings. I would spend a lot of time in the kitchen creating my own line of snacks and use my family and friends as taste testers. Knowing my passion for creating healthy alternatives to classic meals and desserts, in 2001 I decided to attend the New York Health Food Institute to become a Natural Foods Chef. Food enjoyment is so important and it has become my true passion to provide delicious snack options for people who suffer with food allergies, other dietary restrictions or just want to indulge without compromise. I continue to taste test products with my own child and family and I'm thrilled to offer you the same goodies that they enjoy...I hope you enjoy them too!